Click on either graphic to get a look at the full version. Amazing and illuminating numbers about modern day divorce rate in the U.S.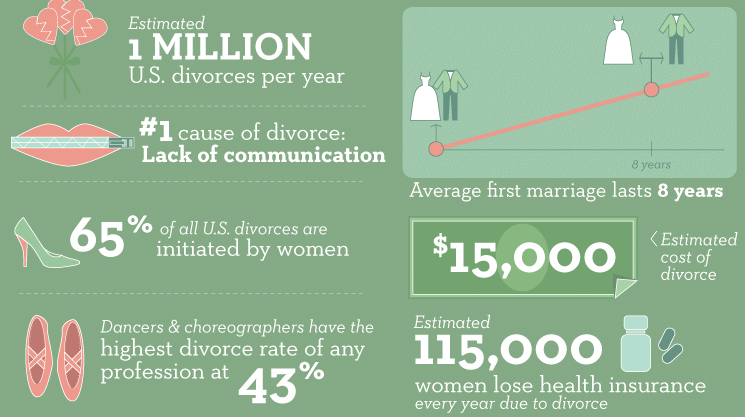 The several items that slapped me in the proverbial face were:
65% of all U.S. divorces are initiated by women
Annually, 115,000 women lose health insurance due to divorce
State with the highest rate of Divorce: Nevada (bet you could've guessed that one)
The average first marriage lasts 8 years.
How long did your marriage last? Who initiated the divorce? What were your biggest concerns about getting divorced?
Grab the full infographic here: Divorce Statistics 2013 Infographic (this information was not paid for by The Off Parent, nor is this site sponsored by insurancequotes.com, this information is provided free of charge, for the price of a link.)
Sources: http://bit.ly/16ZG3wQ; http://bit.ly/10k1yTG 
Tags: 2013, divorce, states, statistics, united